Casting details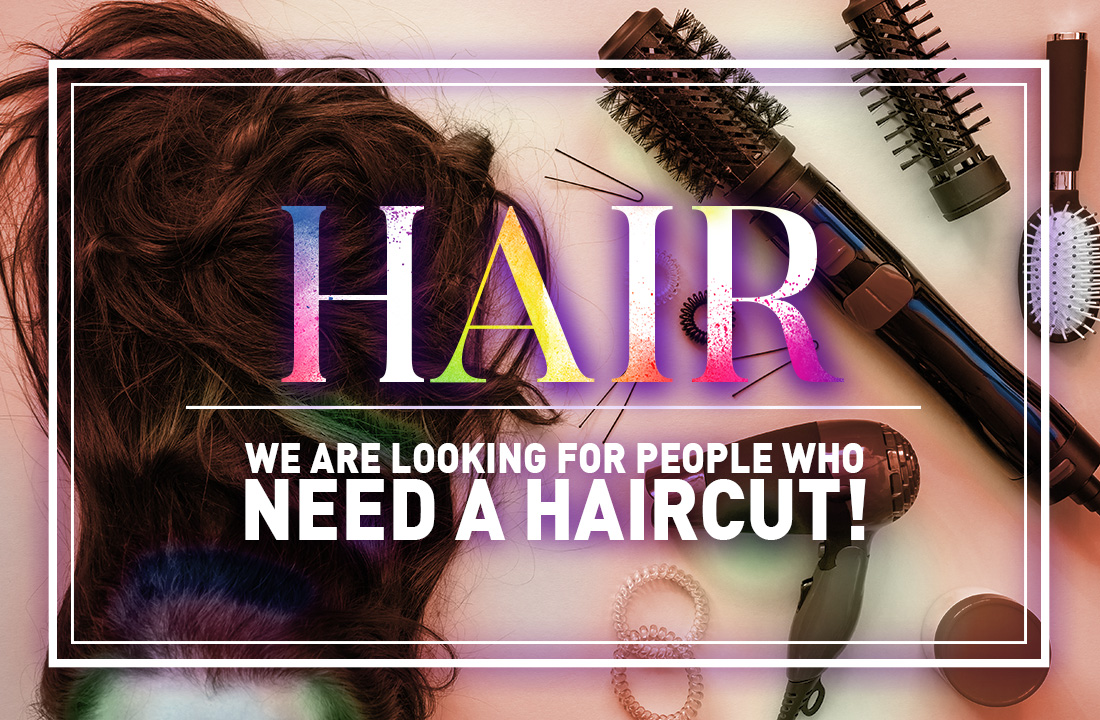 HAVE YOU LET YOUR LUSCIOUS LOCKS GET OUT OF CONTROL?
ARE YOU READY FOR A "NEW YOU"?
HAS LOCKDOWN BEEN A LIFE CHANGING EXPERIENCE FOR YOU?
OR DO YOU NEED YOUR HAIR RE-VAMPING FOR A SPECIAL OCCASION?
Wall to Wall, the makers of Who Do You Think you Are?, Glow Up, and Long Lost Family are looking for people with a story to tell who want to get their locks chopped.
We want to get to know the wonderful characters and fascinating lives of the people of this country, through their hairdressers.

If you have a reason why you need a hair cut and would be happy to talk to a friendly stylist about yourself and what's been happening in the world this week - then get in touch below!
To register your interest in taking part, please send an email to haircasting@walltowall.co.uk and include the following:
Your name,

phone number and email address

A photo of yourself

Tell us a bit about yourself and why you want to get your hair cut
Once you have sent us an email, a member of the casting team will be in touch soon to discuss the show in more detail.
IMPORTANT INFORMATION ABOUT DATA PROCESSING:
For details on how Wall to Wall Media Limited processes your personal data, please see our privacy notice available at: https://www.walltowall.co.uk/Tv_Production_Privacy.aspx.
If you have any questions about how we process your personal data, please use the contact details in the privacy notice.