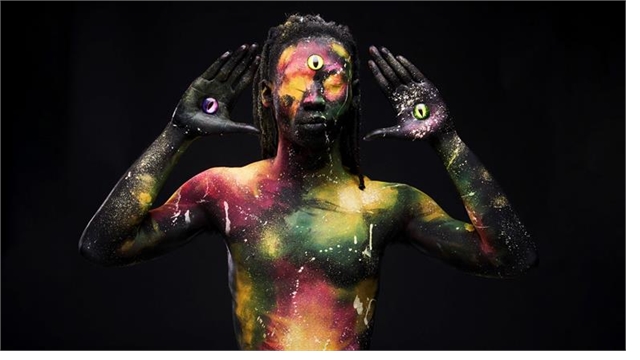 Glow Up features in Broadcast's report on how the BBC is on track to meet its diverse content commissioning goal:
The BBC is on track to meet its diverse content commissioning goal after spending £44m in the first year since establishing the initiative.
It has ordered 67 qualifying programmes which meet at least two of three criteria relating to diverse stories and portrayals, diverse production leadership and diverse company leadership.
An initial £100m TV-related spend target by 2022/23, unveiled in June 2020, was expanded to include £12m of audio projects shortly after.
A Creative Diversity Commitment progress report unveiled today reveals that the BBC has worked on the projects with 48 different indies, with 73% having diverse leadership and 10% without a previous commission with the BBC.
BBC2's Then Barbara Met Alan (Dragonfly) and BBC3's Glow Up: Britain's Next Make-Up Star (Wall To Wall), Tonight with Target (New Wave / Naked), Krept and Konan: We Are England (Acme Films) and Dreaming Whilst Black from Big Deal are qualifying among the projects.
A further £4m of the £12m set aside for radio has been invested in supporting 90 diverse radio commissions including 5 Live podcast Tony Bellew Is Angry, 1Xtra's Pressed and Radio 4's At Home with the Khans.
Progress on other diversity initiatives
The BBC has also supported indies towards reaching its 20% off-screen diverse-talent target for all commissions from April 2021 by hosting masterclasses and sharing commissioner-led case studies.
A £2m Diverse Talent Development Fund has supported a total of 146 programmes in the last year including BBC1's Everything I Know About Love and Blankety Blank.
The BBC has invested in more than 45 talent and skills development schemes, 66% of which had a diversity focus or target, with more than 60% based outside London.
Meanwhile, BBC Writersroom has supported 149 writers, with a third from ethnically diverse backgrounds, more than a quarter (28%) from lower socio-economic groups, and a quarter with a disability.
The BBC Elevate scheme, designed to support the careers of disabled and neurodivergent talent, is supporting 30 placements within production companies where they receive training and mentoring.
"The BBC is for everyone and audiences from all backgrounds rightly expect to see themselves represented in our programmes," said outgoing director of creative diversity, June Sarpong.
"That's why we are leading the way by making the biggest financial investment to on-air inclusion in the industry. I'm delighted by the progress we've made in the first year which is an important milestone and provides a solid foundation for us to go even further to ensure the BBC truly reflects the public we serve."