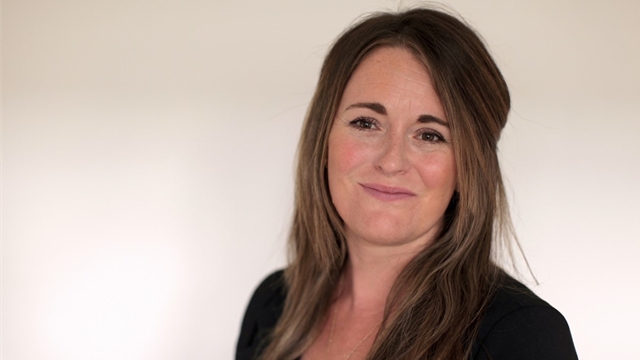 Wall To Wall has announced that Morgana Pugh has been appointed Head of Wall to Wall West, their regional base in Bristol.
Reporting to Creative Director Emily Smith, Morgana will focus on developing and delivering new factual formats and factual entertainment series for UK broadcasters and global streamers from the company's West of England office.
An established series producer, director and development executive with a proven track record of producing ambitious, complex and high-value commissions, Morgana Pugh has produced a wide and impressive range of factual, factual entertainment and specialist factual formats including: Back In Time For.. (BBC Two/Wall to Wall), The Dog House (Channel 4/Five Mile Films), First Dates (Channel 4/Twenty Twenty), The Choir (BBC Two/Twenty Twenty), The Apprentice (BBC One/Boundless) and most recently the highly acclaimed AIDS: The Unheard Tapes (BBC Two/Wall to Wall). Pugh's development experience also spans projects across BBC Studios and Wall to Wall, among others.
Pugh replaces Emily Shields, who has been at the helm of Wall to Wall West since its launch in 2017, following the news of Shields' appointment to Channel 4.
Leanne Klein, MD and Head of Wall to Wall Media, said: "I'm utterly delighted that Morgana is joining us to head up Wall to Wall West. She's a top class creative with an incredible range of experience – and having worked closely with her for the last year on AIDS: The Unheard Tapes, there is no more committed and talented story-teller than Morgana. I can't wait to welcome her to the company."
Morgana Pugh said: "I'm thrilled to be joining Wall to Wall, a company I have long admired, with an unparalleled creative output and reputation. I've had the pleasure of working with the company many times over the years, always on series I am incredibly proud of. I can't wait to get started in this new role and continue to build on the established success of Wall to Wall West."
Wall to Wall West have delivered a wide range of hit shows since launch, including Britain's Secret War Babies (Channel 4), AIDS: The Unheard Tapes (BBC Two), Back in Time for Birmingham (BBC Two), Growing Up Animal (Nat Geo/Disney+) and hugely successful cooking series' with Nadiya Hussain including Nadiya's Fast Flavours, Nadiya's American Adventure and Nadiya's Everyday Baking (BBC Two).