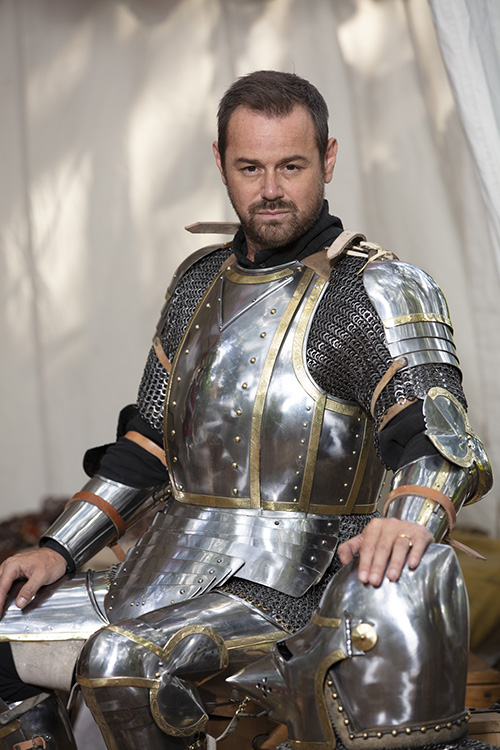 Wall to Wall has picked up two specialist factual orders from the BBC, including a two-parter in which it re-teams with Danny Dyer for an immersive look at the lives of the actor's royal forebears.
In a follow-up to his Who Do You Think You Are? edition, which revealed his royal roots, Dyer will dress, eat and live in the manner of generations of his noble ancestors, from Viking times to the Tudor age.
Danny Dyer's Right Royal Family will feature the actor eating sheep tongue in the manner of his Viking ancestor Rollo, learning to hunt in the manner of William the Conqueror, fight like 14th century knight Henry Hotspur Percy and host an Elizabethan sugar banquet for his family.
Dyer's Who Do You Think You Are? episode, which featured a scroll proving his bloodline stretched back to Edward III, aired in November 2016 and delivered a consolidated audience of 5.6m (21.2%).
He described the new series, which is executive produced by WDYTYA?'s Colette Flight, as "a nutty experience".
The 2 x 60-minute series was ordered by BBC director of TV content Charlotte Moore and natural history and specialist factual head of commissioning Tom McDonald.
Meanwhile, the Warner Bros UK indie is working with identical twin doctors Chris and Xand van Tulleken on a six-part BBC2 series that test health theories using identical twins as test subjects.
The Twinstitute will feature 30 pairs of identical twins, who will be split up and subjected to different approaches to health. Examples given include subjecting one to a diet while the other attempts to lose weight through exercise, or one meditating while the other blows off steam through swearing to ward off pain.
The presenters have previously put themselves through such tests for Horizon docs Fat vs Sugar and Is Binge Drinking Really That Bad?.
Wall to Wall's Leanne Klein and Emily Shields are executive producing the 6 x 30-minute series, which was ordered by McDonald with BBC2 controller Patrick Holland. The commissioning editor is Craig Hunter.