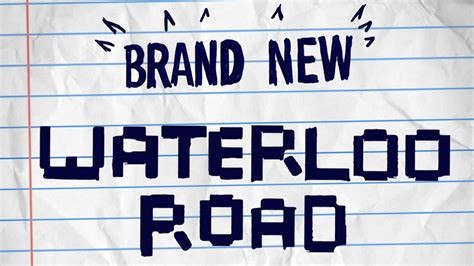 Alex Farber writing in Broadcast Magazine - 23rd September 2021
The BBC is reviving Waterloo Road as one of the two continuing out-of-London dramas that will replace Holby City.
Wall to Wall will co-produce with Cameron Roach's start-up Rope Ladder Fiction from Greater Manchester, where the show will be set.
Waterloo Road, which aired for 10 series from 2006 – 2015, was originally produced by Shed, Wall to Wall's now-defunct Warner Bros sibling.
Former Shed Productions staffer Roach exec produced the previous series of Waterloo Road in Rochdale and also when it moved to Greenock in Scotland in 2011.
According to 28-day ratings data from overnights.tv, the weekly, hour-long show was pulling in audiences of up to 4.1m in 2014. The show regularly features among the top five shows for young audiences on iPlayer, after it was released as a boxset in September 2019.
The revival will boost drama production skills in the north of England and provide a training ground for new and diverse writers – a critical aim for both the broadcaster and Roach.
He will exec produce alongside the BBC's Gaynor Holmes and Jo McClellan.
Roach said he is keen to "reignite the iconic brand".
"The vital and urgent stories that are playing out in schools across the UK provide incredible and emotionally powerful themes, that we're excited to bring to a new generation of fans," he added.
"Waterloo Road will continue its reputation for kickstarting, supporting and enabling careers both in front of and behind the camera, in a truly inclusive way, from our base in Greater Manchester."
BBC director of drama Piers Wenger, who ordered the show, added that it will contain "thrills and spills, unmissable characters and high drama".
"Waterloo Road is the perfect lens through which to explore post-Covid Britain, from the perspective of those who have arguably been affected most: young people in education," he said.
The show is expected to air for at least 30 episodes per year and will be followed by a second continuing drama, produced in the nations. The programmes will act as out-of-London replacements for Holby City as the BBC retires BBC Studios' medical drama after 23 years as part of its Across The UK push.